Semi-automatic Shrink SLeeve Wrapping machine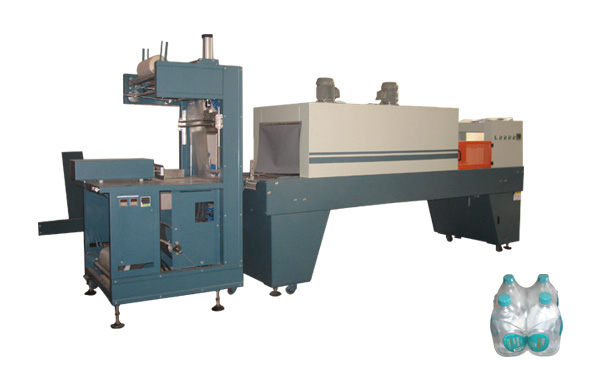 Semi-automatic shrink packaging machine, widely used in beverage, food, pharmaceutical, chemical and combination packaging. It can be adapted to no bottom, the semi-care, cartons, regardless of square, round, flat or shaped packaging can be perfect, the visual effect is very good, low-cost packaging. The machine adopts novel optimization design, electrical automatic control and accurate positioning. Changing bottle and packaging specifications, and flexible adjustment. The machine is safe and beautiful. hot air circulation structure can be adjustable,suitable for a variety of shrink film, film replacement is quick and easy, high-quality electrical components to ensure reliable operation. So as to provide a solid guarantee for constant quality, stable and reliable, continuous production for a long time. Machine are madeof high-quality carbon steel and stainless steel precision manufacturing, compact structure, durable, energy-saving effect is remarkable, and first choice device of sleeve PE packaging.
Technical parameter :
Dimension :L5850×W1200×H1600(mm)
Maximum packing size : L420×W300×H350(mm)
Maximum sealing length : 650mm
The height of the conveyor belt level::950+30mm
Production speed : 8-12B/MIN
POWER :50HZ/380V 3P five-wire system
Motor : (rated /production : 24KW/16KW
Working air pressure : ≥ 0.55Mpa
A specially designed sealing knife makes sure solid sealing line, no cracking and anti-stick;
l Usage of imported electrical components reduces failure during the using process;
l Concealed motor device greatly increases the convenience of operation. Back endpressing device ensures that the light products will not move;
l The front fixing frame can be adjusted, so it can pack different shapes products;
l imported double air circulation motors, so that the hot air in the oven can spread more evenly to get a good shrink effect;
l Using solid steel rod covered by imported silicone tubes, chain conveying, durable silicone; density axis function which specially designed for small volume products;
l The use of frequency inverter controls transmission speed which has the function of infinitive speed;
l economical machine in GH Series sleeve shrink packaging machine. The operation is simple. Just pressing the pusher button, the machine automatically seal then the products enter into shrink packaging machine. The machine mainly uses PE shrink film;
l The machine is widely used in drinks, daily chemical, building materials, food with paper tray or without paper tray etc. And it also can be used for electrical appliances, auto parts, furniture, flooring and other individual or group shrink wrap.