Large 1300*1300 side slip rubber sheet spill worehouse plastic oil pallet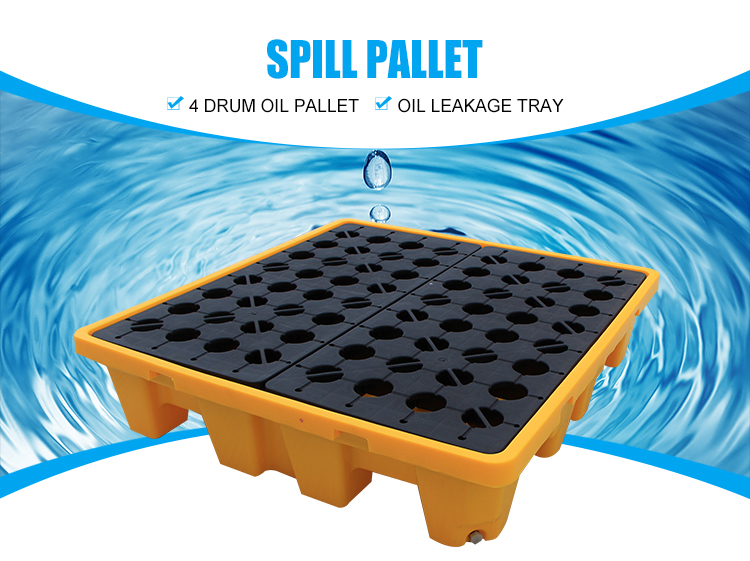 Model

A

B

Color:

Yellow Pallet / Black Grates

Material:

Polyethylene

Dimensions LxWxH MM:

1300*1300*150

1300*1300*300

Weight (kg):

32kg/pc

36kg/pc

Sump Capacity:

150L

200L

Product structure:

Four-way Handlift entry

Four-way Handlift & forklift entry

Logo:

Free silk screen logo printing, also accept embossed logo
size
1.Dimensions LxWxH MM:1300*1300*150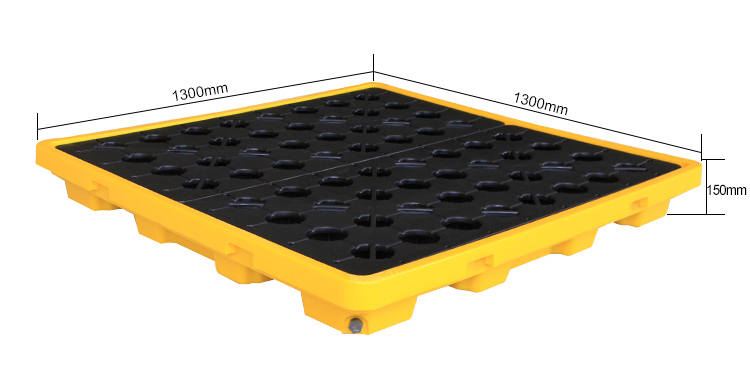 2.Dimensions LxWxH MM:
1300*1300*300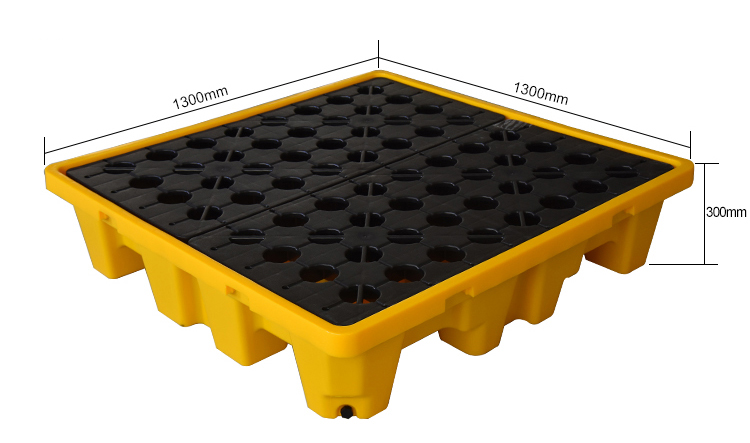 Material
Made of high-density virgin polyethylene for long life, virgin material for dimensional stability in temperatures ranging from -22 °F to +104 °F, briefly up to +194 °F (-40 °C to +60 °C, briefly up to +90 °C).



Design
A. The special grating design makes it easy for liquid spilling from chemical barrels to decks(pallet).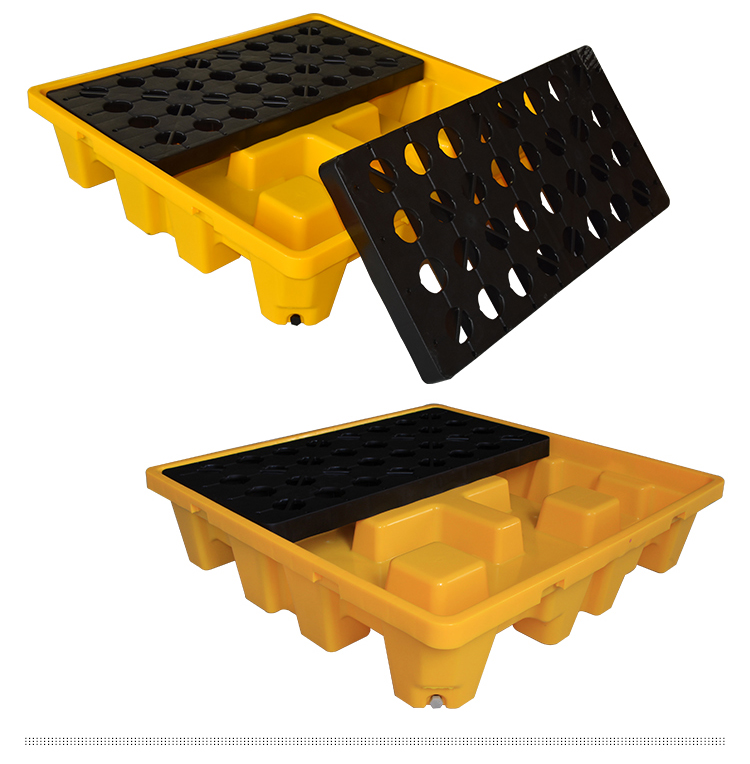 B. Hexagonal drain plug facilitates drainage.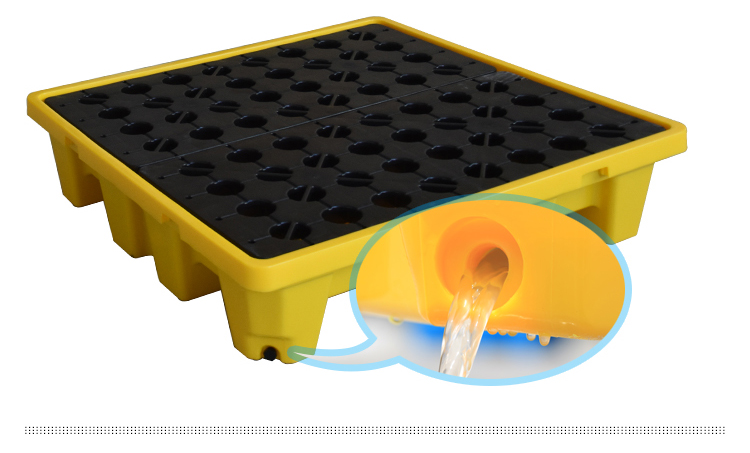 C. Drums will not skid out as the removable anti-skid grating is lower than the pallets and decks.